Image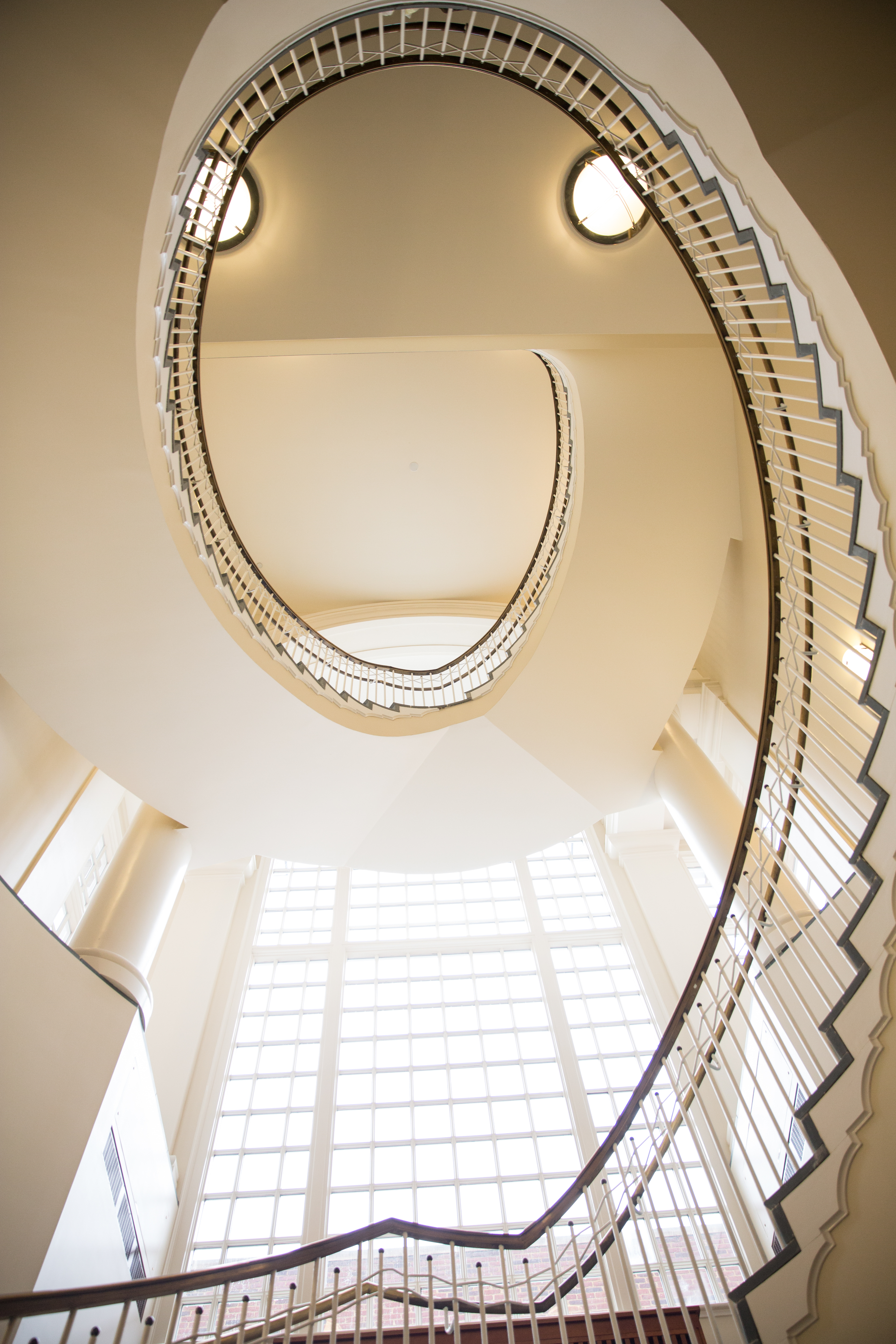 "I didn't fully appreciate what the Community of Trust really meant until I violated it."
We Saw You Looking: Initiation Into the Community of Trust
Author: Anonymous  |  February/11/2019
Life is filled with shortcuts. Whether it be the urge to splurge on mouth-watering gruyère popovers rather than pushing through the 27th day of your 30-day cleanse... or the temptation to rely on Google rather than our memory... we encounter potential shortcuts every day of our lives. Over and over again, we are constantly presented with temptations tantalizing us to abandon our integrity and fail our more honorable selves.  While none of these shortcuts help us progress onward and upward in life, some possess far worse implications than others.
At the beginning of high school in suburban Detroit, the University of Virginia was not on my college radar. In fact, many would ask -"Why even bother looking at a school like UVa?" - so comparable to the great University of Michigan sitting right in my backyard at a far more discounted price. Yet as the years went on, and as my parents and I explored various institutions around the country, we could not pass the opportunity to explore the Grounds of UVA and the prestigious McIntire School of Commerce. I am so glad we did. From the vast history everywhere you go, to the diverse cultural festivities and people, to the breathtaking wineries looking down on the Italian-crafted capitals sitting atop the Rotunda's colonnades, UVA and Charlottesville has a special place for everyone. Yet what truly distinguishes UVA is the intriguing and extraordinary ability for students to navigate, govern, and dictate most all day-to-day operations executed on and off grounds.  None of it is possible without the malleable, long-established Honor System. I made my decision to join the Community of Trust.
On a typical UVA afternoon in the fall of 2017, I sat in the second row of Monroe 120, brain stumped, pencil in my clammy palm, under the surveillance of not only my professor, but also, the great founding fathers of the University of Virginia with a decision to make at a very precarious fork in the road, tempted by an alluring shortcut. One, two, three minutes gone by, absolutely stuck. So 'why not take the chance and roll the dice?' I thought. 'A little glance left and right won't catch up to me, can't catch up to me.' And so, like Eve sitting in front of the mouth-watering apple, I bit. I cheated off of my neighbors' papers.
A feeling settled in after stepping out of that room and no, not the feeling of relief that your midterm is over. Rather, like the test was just beginning. The clammy hands, heightened body temperature, and butterflies fluttering away in my stomach continued all the way through the phone call I received from my assigned Honor advisor, informing me of my violation and leaving me with a decision to make. Fight my case and risk expulsion, or make an Informed Retraction.
The Honor System was founded in 1842 and for most of its history the only sanction has been permanent dismissal from the University. In 2013, the student body amended the Honor Committee constitution to allow for Informed Retractions which enable students - after being notified of a report against them - to take responsibility for their actions, make amends, complete a two semester leave of absence, and return to the Community of Trust. Though absolutely frozen and barely able to think, my decision was easy. Informed Retraction it would be.
While I have encountered setbacks in my life, nothing has brought me more sorrow than my actions that day in Monroe Hall. I knew that to live up to my true honor and attain my goals at UVA, my life needed a big change. I connected with Dr. Russell Grieger, the renown behavioral cognitive therapist and clinical psychologist who studied under Albert Ellis and served as an adjunct professor at UVa. Dr. Grieger became a savior from my demise and, more importantly, a mentor. With his help, I gained mental stability, improved my personal strength, and discovered a new passion for cognitive processing and mental health.
I needed to regain structure and work-ethic before returning from my leave of absence so I reconnected with Dr. Darryl Taylor, director of my high school's Horizons Upward Bound Program (HUB). HUB, founded in 1965, provides an enhanced academic summer opportunity for low-income inner city students to prepare them for excellence in secondary education. I was granted the opportunity to serve as a program coordinator, HUB tutor, and leader in the summer 2018 college preparatory sessions.  I also reconnected with former teachers who helped refine my interest in the overarching topic of cognitive science.
This fall, I connected with a group farming food to help feed, connect, and grow Charlottesville. Through this organization, I connected with former and current UVA students who share my passions. I plan on furthering my involvement with this organization as well as partnering with existing organizations to create UVA groups bridging with the Charlottesville community as part of President Ryan's "Ours to Shape" mission. I am also establishing a UVA chapter of a student led mental health support group, conducting research at the Center of Behavioral Health and Technology, and have officially declared a Cognitive Science Neuroscience Concentration major with a focus on Global Sustainability.
Each event in life is a dot. Good or bad, once the event occurs, it is over and the dot becomes one of many that have already occurred. Moving forward, you can either replicate that dot or create newly improved dots. The Informed Retraction allows students to transform a mistake into one of life's many past dots rather than the final punctuation on an experience. While much bigger and worse than other dots in my life, the Informed Retraction was a dot that salvaged my life at the same time.  I never could have imagined the highs and lows I experienced along that journey.
Honor at UVA means so much more than neglecting to cheat, steal, or lie. Honor encompasses living to your fullest of abilities with each and every living breath. Taking each one, followed by each step, bigger and better than the last. Trusting thy neighbor and not just on and off grounds in Charlottesville, but carried on through life and eternity.  I thought this was so cool. So special. But I guess I didn't fully appreciate what the Community of Trust really meant until I violated it. As I write this story, I am preparing for my long-awaited return to the classroom. I could not be more eager to once again walk amongst the greats and dive into my studies on grounds. I can confidently say today that, thanks to the Honor System at UVA, I possess an extreme readiness to return to the University and cannot wait to say: "I have worn the honors of Honor. I graduated from Virginia."
Note from the Committee Chair
The preceding personal testimonial was generously provided to the Honor Committee for inclusion in the Bicentennial Report. The views expressed within this testimonial do not necessarily reflect the views of the Honor Committee or the University of Virginia. The author's name, as well as certain identifying information, has been redacted to protect confidentiality. The greatest gift we can receive is the story of another - and the Honor Committee thanks the author for this gift.